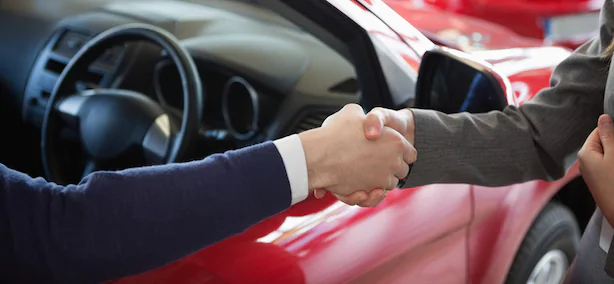 If you're ready to get into a new, or newer car, then chances are that you're looking to part ways with your current vehicle. You could take the time to list it, meet with potential buyers, and hope you find someone who is willing to pay you a fair price; or you can trade your vehicle in at Glenn E. Thomas Dodge Chrysler Jeep and get a fair appraisal right off the bat that you can put toward your new purchase!
Getting a Car Trade-In Offer
You can start the process one of two ways:
1. In-person, at our dealership in Signal Hill
2. Or, from the the comfort of your home
If you want to bring your vehicle in, just contact us and let us know that you have a vehicle to trade in. We'll take down some basic information, carry out a quick inspection of your car once your arrive, and then present you with your trade-in offer right away.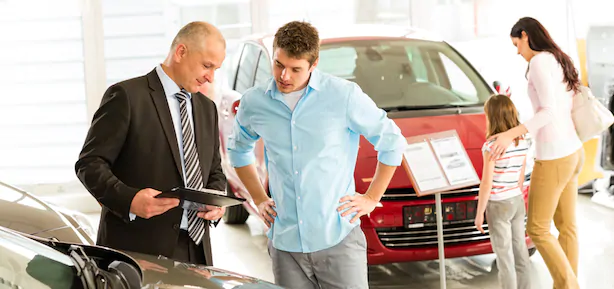 For many drivers, it's easier to start the process online. To make things simple, Glenn E. Thomas Dodge Chrysler Jeep offers an online car trade-in tool. Simply fill out the secure form about your vehicle and its condition, and get a guaranteed appraisal right away. When you come to the dealership, we'll simply confirm the information you provided. It's that easy!
Receiving Your Car Trade-In Payment
When you sell us your vehicle, you can choose to put the value toward your next vehicle, or simply sell it to us for cash. If you prefer to simply sell your vehicle, we'll provide you with a check for the agreed upon value. Much easier than selling it on your own!
If you're putting your trade-in value toward your new purchase, simply let our financing experts know and the value will be applied toward your down payment. When planning your purchase from home, you can use our trade-in tool to get your vehicle's value so that you can factor it in while estimating monthly car payments with our Signal Hill area dealership.
While trading your vehicle in might seem complicated, it's actually quite simple and only requites a few basic steps! For more information, don't hesitate to contact the Glenn E. Thomas Dodge Chrysler Jeep team online or over the phone.