Glenn E. Thomas Dodge Chrysler Jeep Express Service Lane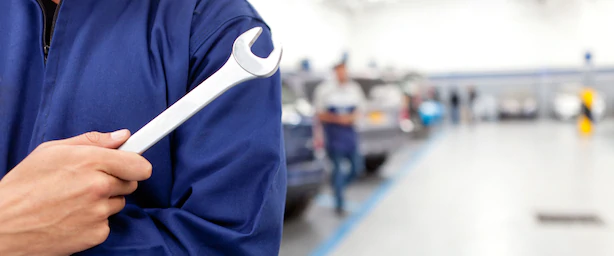 At our service center serving Long Beach, Huntington Beach, and Los Angeles area auto owners, we recognize the value of your time. That's why our expert technicians always aim to carry out your repairs as efficiently as possible in order to get you back on the road quickly.
When it comes to your routine maintenance needs, though, we're eager to do you one better. If you're looking for maintenance visit that covers all of the essentials while checking for any unnoticed issues, then the Express Service Lane at Glenn E. Thomas Dodge Chrysler Jeep in Signal Hill is exactly where you want to be!
Getting Long Beach Area Drivers In and Out Fast
Routine maintenance is the key to helping your vehicle run its best as the years and miles stack up, and the Express Service Lane at our Long Beach area service center is committed to making maintenance easier for our visitors. In roughly 30 minutes or less, we'll cover the essentials so that you can get back to making short work of your busy schedule.
During a visit to our Express Service Lane, you'll enjoy the benefits of a number of services, including:
Lube, oil, and filter change
Tire rotation
Brake inspection
Multi-point inspection
Wiper blade replacement
Regular oil changes and tire rotations are arguably the most important things you can do for your vehicle, and our brake and multi-point inspections can help you to identify potential problems early so that you can solve them before they get more serious.
By packing all of these crucial services into one quick visit, we're working to help our drivers stay on top of their maintenance needs.
If you have questions about properly maintaining your vehicle, or if you prefer to schedule an appointment, simply contact the Glenn E. Thomas Dodge Chrysler Jeep service center today!