Dodge Challenger Maintenance Schedule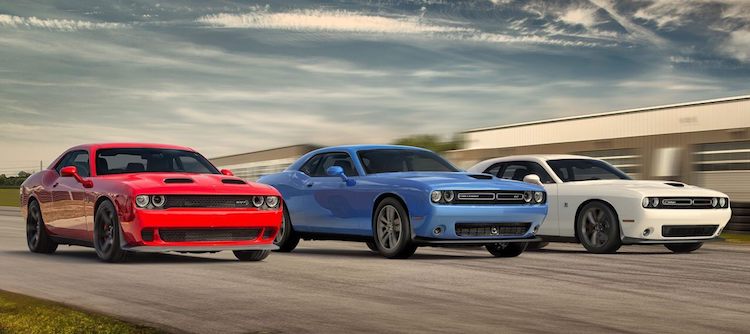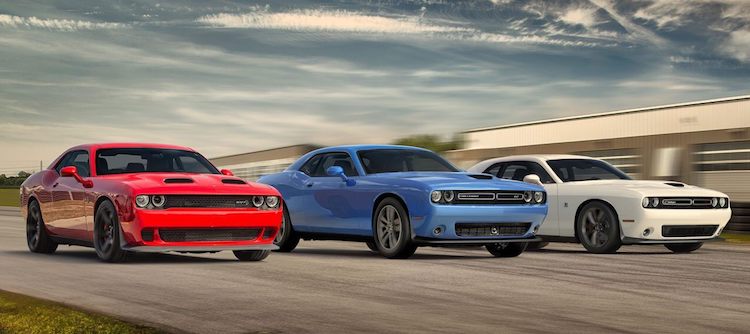 | | |
| --- | --- |
| Engine Oil and Filter | Change oil and inspect the filer at every oil change interval as indicated by the Oil Change Indicator System, or every 4,000 miles/350 hours of engine run time if operated in a dusty and off-road environment |
| Tires | Rotate at every oil change or at the first sign of uneven wear |
| Engine Air Filter | Inspect and replace every 30,000 miles |
| Air Conditioning Filter | Inspect and replace every 20,000 miles |
| Engine Coolant | Flush and replace engine coolant at 10 years or 100,000 miles, whichever comes first |
| Spark Plugs | Replace at 100,000 miles |
| Brake Linings | Inspect every 20,000 miles |
Synonymous with power, the Dodge Challenger continues to push the performance envelope and is packed full of impressive features and technologies that deliver an unparalleled driving experience. Over time, however, wear and tear will happen, resulting in the need for the occasional visit to our Huntington Beach area service center. When this occurs, you can always count on our specially-trained technicians to get your Dodge vehicle back in shape!
How Often Should I Service My Dodge Challenger?
At Glenn E. Thomas Dodge Chrysler Jeep, we understand car trouble is rarely convenient so we make it simple to schedule an appointment with our secure online booking form. Our service technicians are knowledgeable about the diverse lineup of Dodge vehicles and are confident we'll offer the necessary services to repair or maintain your ride. If you're not sure what type of maintenance your Dodge Challenger requires, we encourage you to take a look at the detailed service breakdown above and learn exactly when to visit our Dodge, Chrysler, Jeep, and RAM dealer serving Huntington Beach!
Be sure to visit us at Glenn E. Thomas Dodge Chrysler Jeep the next time you find your Dodge Challenger in need of service. From routine maintenance to more extensive repair jobs, our highly trained auto repair technicians are always here to lend a hand!