Good news for Long Beach and Huntington Beach area auto shoppers on the hunt for a large SUV. The all-new 2022 Jeep Wagoneer and Jeep Grand Wagoneer both have 3rd row seating. In fact, both versions of the Wagoneer offer the most overall passenger volume in its class and best-in-class second-row and third-row legroom! So the next time your car shopping for a spacious SUV with off-road capabilities be sure to check out the new Wagoneer lineup.
Jeep Wagoneer Seats Up to 8 Passengers
With seating for 7 or 8 passengers, depending on second row seat configurations, the Jeep Wagoneer is the perfect SUV for getting everyone, and everything, from point A to point B with little fuss. Whether your on the way to school drop-off, a weekend tournament, or a long road trip, the all-new Wagoneer dutifully carries on the legacy of the original adventure-ready family hauler. Only this one boasts a lot more technology! The original sure didn't offer personalized ambient lighting, a premium stereo system, or rear seat entertainment.

Ample Leg Room in the New Jeep Wagoneer
Every passenger is sure to love the comfort and space allotted in the new Jeep Wagoneer which is outfitted with hand treated materials, boasts a multi-zone automatic climate control system for maximum comfort, and flexible seating configurations to make any excursion possible. With all of that interior space, headroom, shoulder room, and of course legroom is aplenty. Those lucky enough drive or ride in the co-pilot seat will also be treated to heated and ventilated front seats with adjustable power.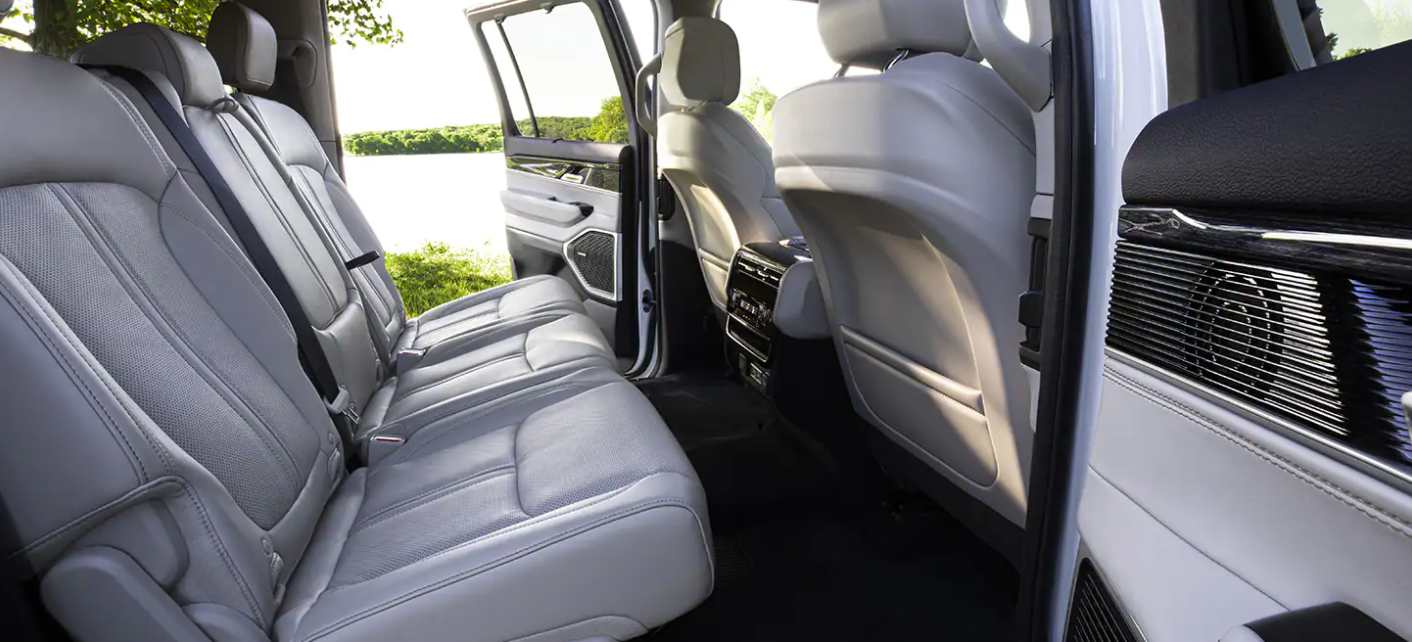 Wagoneer Provides Plenty of Cargo Space Too
Did we mention that the new Jeep Wagoneer also boasts a Best-in-Class cargo area behind the third row? Because it does. Need even more space during your travels, try the 60/40 split, lowered third row, or fold down both rows for a full cargo area perfect for moving days and so much more!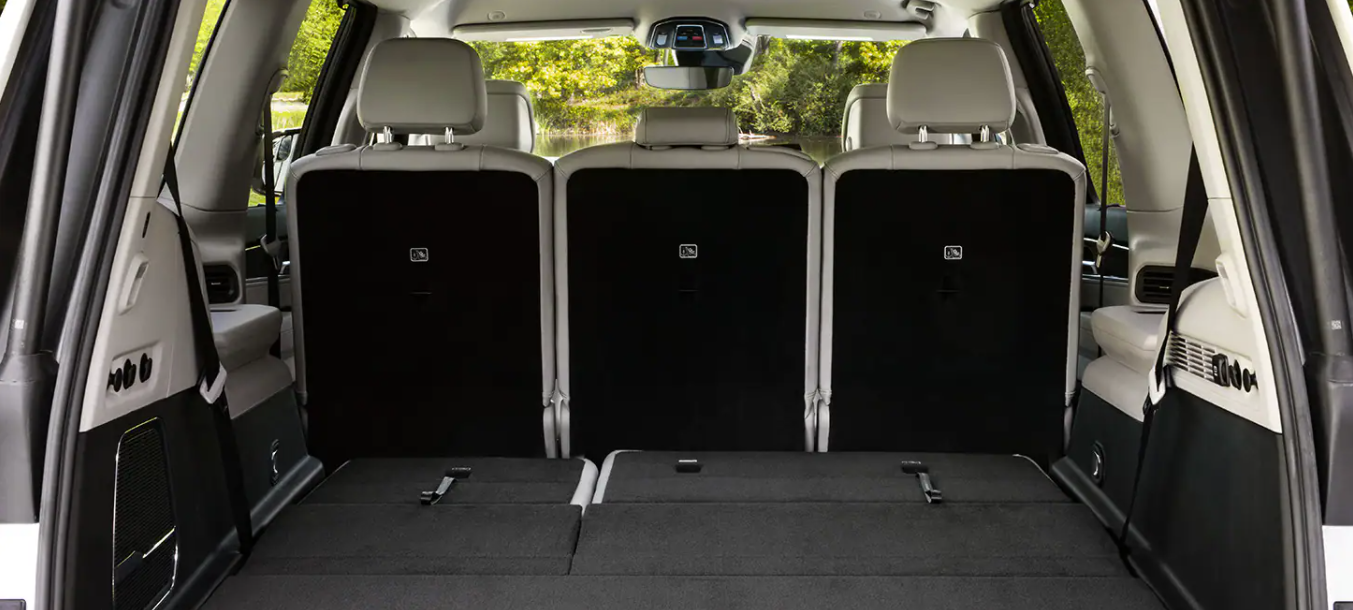 You know what they say, it's what's on the inside that counts. Which is a good thing, because there's a lot to love about the interior of the new 2022 Jeep Wagoneer, from it's 3rd row seating to it's fine upholstery and cavernous cargo capacity.
For more information about the Jeep Wagoneer, in general feel free to contact us at Glenn E. Thomas Dodge Chrysler Jeep. We are conveniently located in Signal Hill, near Long Beach and Huntington Beach. And if you're interested in any Jeep with third row seating, may we also direct your attention to the new Jeep Grand Cherokee L, which seats up to seven.