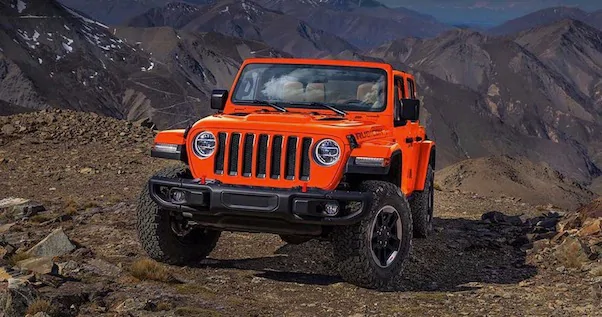 If you're like most Americans, the first SUV that pops into your mind's eye when someone mentions off-roading is probably sporting the round headlamps and iconic seven-slot grille of the Jeep Wrangler. It's a logical image to jump to; no other SUV shares the Wrangler's reputation for putting tough terrain in the rearview.
Here at our Los Angeles area Jeep dealership, drivers who really want to make short work of rough trails look to the 2019 Jeep Wrangler Rubicon. This trim level is built specifically with off-roading in mind, and the result is the most capable SUV of all time. You don't have to take our word for it, either, as the 2019 Wrangler Rubicon was recently named FOUR WHEELER's 2019 SUV of the Year!
Award-Winning Off-Road Performance
FOUR WHEELER is a leading publication for off-road enthusiasts, and they don't take an award like this lightly. Before choosing the winner, the publication's team puts eligible new vehicle through their paces with a week-long test. The crucible includes all sorts of terrain and climbs from sea level to an altitude of 9,000 feet, covering over 1,000 miles along the way. At the end of this brutal testing on pavement, gravel, dirt, sand, rocks, mud, and snow, the FOUR WHEELER team chose the 2019 Jeep Wrangler Rubicon, available at our Los Angeles area dealership, as the victor.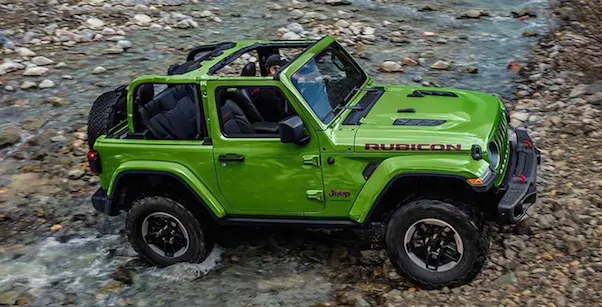 According to Sean Holman, Group Content Director for FOUR WHEELER, the choice was clear. "The Wrangler Rubicon is packed full of innovation and technology, fully modernizing the Jeep experience, yet capability, comfort and user-friendliness have only been improved upon," he said. "This is one of those rare instances where a company got something so right, you can have your cake and eat it, too. It is a truly modern interpretation of the Wrangler without any dilution to the formula of what a Jeep should be."
To see this off-road champion for yourself, come in to Glenn E. Thomas Dodge Chrysler Jeep for a test drive! We invite you to contact us today by calling (888) 230-0540.