When you take the time to choose the perfect vehicle at our new car dealership near Huntington Beach, it's only logical that you want to protect your investment. After all, there's nothing that compares to getting into a quality car and preserving that feeling as the miles fly by is truly a beautiful thing.
In terms of performance, routine maintenance at our Huntington Beach area service center will help to protect your engine's moving parts and to ensure that you always have dependable power at your fingertips. As for looks, an old fashioned wash and wax can go a long way!
The Benefits of Wax
Washing your car has some obvious benefits; removing dust and dirt from your car is its own reward. A coat of quality auto wax, though, does more than just add a nice shine to round things out.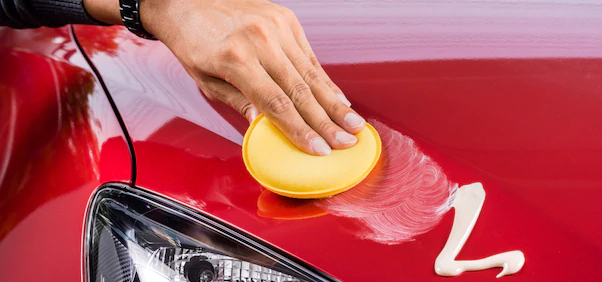 Quality wax not only shines your vehicle, but also provides an invisible layer of protection to the clear coat, which is what makes your car shine and protects the paint below. Waxing your car every few months–four or five times a year is usually plenty–means you can find peace of mind knowing that your vehicle is protected.
When your car is waxed, dirt settles onto the wax instead of onto the clear coat itself. This prevents abrasive dirt and dust from doing permanent damage, and makes it easier to remove next time you wash your car. Don't forget about your wheels when waxing!
What About Buffing?
After you apply wax to the car, you'll buff it away with a clean, car-friendly cloth. This, however, isn't a true buff; a real buffing for your vehicle includes using an electric orbital buffer, and the process removes built up wax as well as working a thin layer of buffing compound to remove light scratches and swirls from the clearcoat.

This process can be done at home, but if you're not confident in your abilities or experience we recommend seeing a professional. It's also worth noting that you don't need to buff nearly as often as you wax; once a year or so should keep your car looking great.
Looking for more information on how to care for your vehicle, or looking for a new vehicle to dote on? Glenn E. Thomas Dodge Chrysler Jeep is here to help! Simply contact us by calling (888) 230-0540 today to learn more.