Every driver depends on their vehicle, but those who choose trucks rely on their pickups even more. At our RAM showroom serving Los Angeles, we know the important role that a truck plays when it comes to getting the job done.
One question many shoppers ask is how much their truck can tow. The answer is that it depends! Based on your truck's powertrain, drivetrain, and configuration, its towing capacity can vary greatly.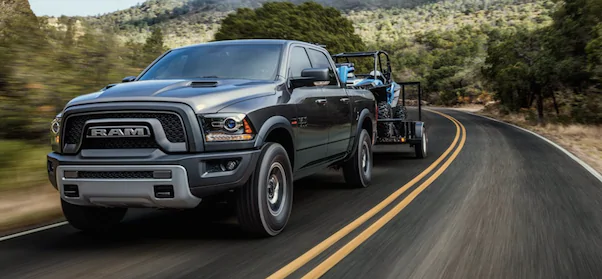 Each of the 2017 RAM trucks at our Los Angeles area dealership has a different maximum towing capacity. The 2017 RAM 1500, 2500, and 3500 carry maximum towing capacities of up to 10,650 lbs, 17,980 lbs, and 31,210 lbs, respectively.
To find precisely how much your truck can tow, be sure to consult your manual. This will not only highlight your specific model's capacity, but will also shed some light on how that weight needs to be distributed in order to protect your vehicle's performance.
Breaking Down the Basics
As you explore towing capacity, a number of acronyms are likely to come into play. These includes GVWR, GTWR, and GCWR.
GVWR refers to the Gross Vehicle Weight Rating. This includes the weight of your truck, any passengers or cargo in the cab or bed, and the tongue weight. Tongue weight refers to the weight of the trailer that rests on the hitch, not the weight of the trailer itself.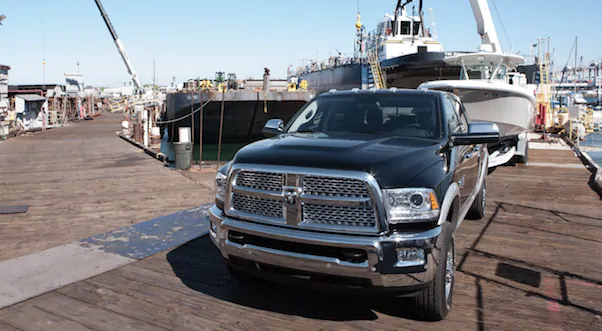 GTWR refers to the Gross Trailer Weight Rating, which is that of the trailer and any cargo contained within it. If you plan on towing heavy loads, this is an important figure to consider.
Lastly, GCWR refers to the Gross Combined Weight Rating. This is the maximum combined weight of the vehicle, trailer, passengers, and cargo. Note that this is typically less than the GVWR and GTWR combined, so be sure not to overload.
When you visit our showroom, our team is here to run you through the whole RAM lineup to find the perfect truck for your needs. To learn more, or to schedule a test drive, be sure to contact Glenn E. Thomas Dodge Chrysler Jeep online or to call our team at (888) 217-3025 today!