When you think of off-roading, there's a good chance that the vehicle you imagine is a Jeep. It makes sense, after all. Jeep's iconic seven-slot grille just looks at home surrounded by rocks, branches, and mud!
Here at our Los Angeles area Jeep dealership, we're thrilled by the capability drivers will find in the SUVs we offer. Jeep's 4×4 vehicles are Trail Rated®, a true testament to all that they can accomplish both on and off the road.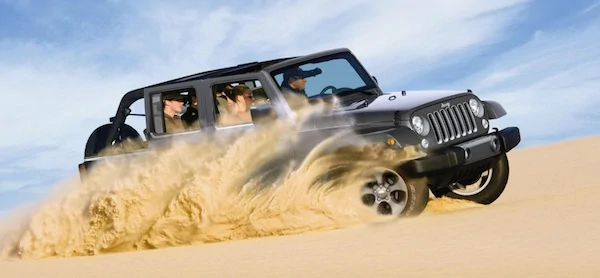 Of course, there's more to leaving the pavement behind than just having an SUV that can. You also need to use your common sense and follow some simple guidelines to ensure that you always get where you're going!
Tackling New Frontier
The 2017 Jeep lineup is perfect for Los Angeles drivers who are looking to leave it all behind. Once you're in the perfect vehicle, the most important thing to remember when off-roading is to keep your eyes open. Scan side-to-side, keeping an eye out for what each of the front wheels will be tackling next.
Speaking of your wheels, be sure to activate 4WD before you hit an obstacle where you may need it; engaging 4WD can be difficult when you're already stuck somewhere. Also be sure to pay special attention to your tires before hitting the trail, as different terrain may necessitate different tire pressure.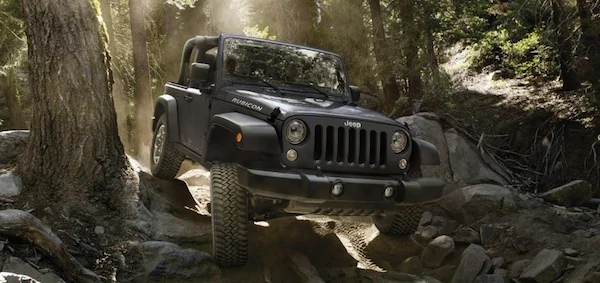 Sand, for instance, is best tackled with around 10 PSI below your normal pressure, while rock crawling is best approached with around 5 PSI less than usual. The way you drive will vary dramatically on tough terrain, too. Sand calls for wider turns than usual to avoid getting dug in, while rock crawling is best taken slowly at around 1-3 miles per hour.
To learn more about all that you can tackle in a new Jeep, or to schedule a test drive at Glenn E. Thomas Dodge Chrysler Jeep, be sure to contact us online or to call our team directly at (888) 649-3798 today!