Prom King and Queens.
High School Valedictorians.
College acceptance letters.
The end of school is rapidly approaching and with that comes a number of celebrations that your teen is going to take part in. While you do want to embrace your kids taking part in their high school waning days, you also understand the issues that could arise.
According to the Centers for Disease Control, the leading cause of death for teens in the U.S. is motor vehicle accidents. In 2012 alone, 23-percent of drivers ages 15-20 who were involved in a fatal vehicle accident were drinking, and a teen is at greater risk of being involved in a motor vehicle accident than an older driver at any level of blood alcohol concentration.
Huntington Beach Jeep parents don't have to sit around sick with worry. We want to open up the lines of communication to keep your teen safe while letting them enjoy all their successes in life.
It All Starts With a Conversation
With big event after bigger event coming your teen's way, it's important to have a conversation about safe driving. Be honest about how serious you and how this time worries you. Stress that you want them to have fun, but in a responsible manner. Our Huntington Beach area Jeep dealer wants you to know that simply starting the conversation is a step in the right direction.
Be Resourceful
There's a number of outside parties that you can reference in your pursuit to ensure the safety of your teen behind the wheel. School districts, communities, and law enforcement agencies always host awareness events that can deliver powerful reminders to your students as they embark on partying.
Offer a Ride
You don't want to appear as condoning the behavior by offering to drive your teens yourself. Even if you did, remember back to your high school days; did you really want your parents dropping you off anywhere? You could suggest the idea of an older sibling providing a ride or providing resources like limos, cabs, or public transportation.
Don't Try to be a Friend
"I'm not like a regular mom, I'm a cool mom."
Your teenager doesn't need a buddy, and studies have shown that if a teen feels they have parental approval, it will lead to more drinking down the road. If you're hosting a party for your teen and their friends, it's important that you question your own motives. Are you doing it to provide a safe environment for your teen or doing it to be liked?
Offer Alternatives
Your child will be going off to college and starting a new chapter in their life, so they could be yearning for more time with you. If you provide a substance-free event, let them take over the planning but make your presence felt. You don't have to be overly involved, but giving them space at the party will let them enjoy themselves. With proper planning, open communication, and your support, this time will be memorable for all.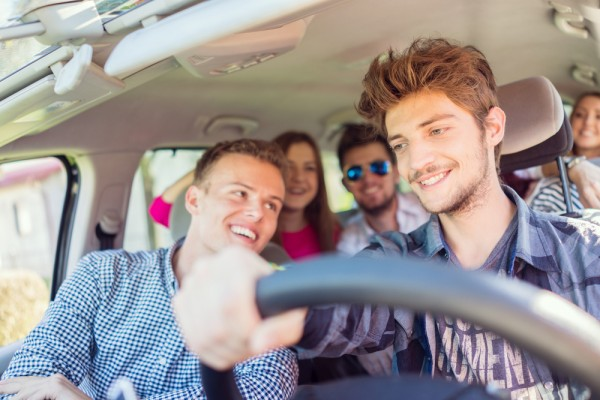 Our Huntington Beach area Jeep dealer wants you and your teen to enjoy this great time in their life, because there is a lot to celebrate! To find out more about teen safety behind the wheel, come on in to visit us and talk. If you have any questions or concerns, feel free to give us a call at (562) 425-5111.