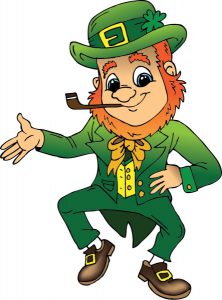 St. Patrick's Day is quickly approaching and with that, you're luck could be shifting. Keep an eye out because you never know when you could find a mischievous leprechaun lurking in the clovers. The Irish legend goes that leprechauns spend all their time whittling away making shoes, and storing away all their coins in a hidden pot of gold at the end of the rainbow. But if you get lucky enough to catch one, you're granted three wishes.
Be careful, they're known to pull fast ones over on humans! Huntington Beach Ram truck drivers are some of the smartest drivers on the road, so they're ready for any trick that might be thrown their way.
Keep Calm and Leprechaun
If you do catch a leprechaun, one thing you'll never have to wish for is more cargo space in your truck. That's because when you shop from our Ram dealership serving Huntington Beach, we make sure you have ample amount of space for all your goods.
Ram 1500: An Irish Blessing of Space
Step inside the 1500, and you notice all the space you have to jump and jig as you'll have the most passenger legroom in the Ram truck lineup. The Crew Cab gives passengers increased comfort and capacity so you can haul all your lads and lasses to and from work. Remember, a leprechaun conveniently fits right on your shoulder, so they'll take up no room at all in the spacious Ram 1500.
Ram 2500: A Shamrock of a Truck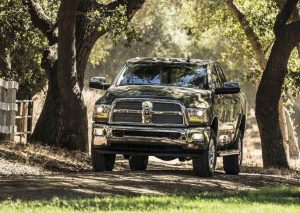 There's no job that your Ram 2500 can't undertake. So while you're on the road with your leprechaun, chasing down the rainbow that'll lead to the gold, store your gear with ease. Perhaps the lil' green mischief-maker is becoming too much too handle. Don't steer off your intended course to grab a pint to relieve stress. The built-in under-seat storage in the Crew and Mega Cabs® come in handy. Place the pixie here where he'll stay out of the way and most importantly, out of trouble.
Ram 3500: As Tough as Blarney Stone
You don't take any job lightly, and as a result you've decided the Ram 3500 is the truck to get stuff done with. Gear up with the RamBox® Cargo Management System. It's a lit, secure, durable and drainable storage system incorporated into the side rails of your truck bed. With the available AllSecure® remote security system, you can lock and unlock your cargo box and the rest of your vehicle with the push of a button.
Your trip to track down the gold may leave you blazing the trails in your Ram truck. Load up the shillelagh and reserves in to the cargo box so you're well equipped for wherever the trip takes you. The first step to keeping your wits about you when around a leprechaun is being prepared. With Ram, this is never a concern.
We invite you to come on in to Glenn E. Thomas Dodge Chrysler Jeep Ram, our Huntington Beach area Ram dealership, to shop our full stock of trucks today! We'll wish you a top o' the morning when you walk through the doors and treat you with exceptional service throughout. For more information, call (888) 963-6399.