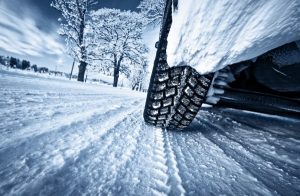 Jack Frost has a way of coming into our lives every winter and chilling us to our bones. The temperature drops, the windows frost, and snow blankets cover our neighborhoods. Thoughts of warm weather and vacation spring into our minds, but sometimes that's not even enough to shake us from our winter blues.
We've compiled a list of winter car accessories that'll make even the coldest of days just a little bit warmer for you.

Heated Steering Wheel Cover
Nobody enjoys being frozen, so let it go and warm your hands on a heated steering wheel cover. Choose the design that'll make the winter gray days brighter, no matter where you're going.
Portable Humidifier
Dried out, itchy, cracked skin isn't far behind when those temperatures dip. With this portable humidifier that fits perfectly in your car's cup holder, you'll be able to sooth your skin and it'll even help with any stuffiness that comes with a pesky common cold.
Tissue Visor
Everyone gets a case of the sniffles in the winter and nothing is worse than a runny nose. Eliminate any fumbling for a tissue with this visor and sooth that red nose, because no one enjoys looking like Rudolph.
Heated Travel Mug
Remember coming in from the snow and having a nice cup of hot chocolate with marshmallows waiting for you? Just the simple sight of the steam coming off the top of the mug chased away the chills. Plug this mug into your power outlet, and keep that coffee, tea, or hot chocolate steaming to warm you up.
Car Vacuum and Trash
A clean space has a way of cheering you up, so be sure to stock your car with a portable vacuum that plugs into your power outlet and a handy trash bag. Any mess is no match for you, as you're at the ready for the chills and spills.
Head Rest Caddy
In the winter, you bundle up with your gloves and hats, but no one enjoys driving in those. They always seem to go missing into the abyss when you take them off though but no more. Throw your gear in this convenient headrest caddy so you'll never be left looking foolish with mismatched gloves and hats.
Car Mats
There's nothing worse than the sludge your shoes and boots carry into your car in the winter. Pick up your own set of car mats, get them monogrammed or decked out with your favorite sports team, and keep the mess outside.
Snow Swag Brush
The excitement you would get as a child when you woke up to the news of a snow day is unmatched. The daylong snowball fights you would have with your friends. The snowmen that would stand guard in your yard as it symbolized a successful use of the fresh powder. But once you grew up, you learned driving in the snow isn't as joyful. Pick up a stylish snowbrush, like a bright pink one or your favorite sports team, and make a pesky task more enjoyable.
Heated Blanket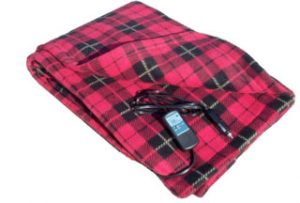 Everyone wants to be snuggled up on the couch in the winter, but when you do have to take a road trip, why not have a blanket to keep your passengers cozy? Pick up an electric blanket that plugs into your car's 12-volt power outlet to make your passengers feel like they're sitting in front of the fireplace.
First Aid Kit
Your most important accessory this winter is an emergency kit. Emergencies happen no matter what. They just seem to be escalated in the winter. Take the time to pack the essentials, so you're prepared for anything and everything.
Wherever you're going this winter, we at Glenn E. Thomas Dodge Chrysler Jeep want to make your trips a little warmer and most importantly, safer. Be sure to come into the dealership for any information, or call (888) 962-1219 for questions today!