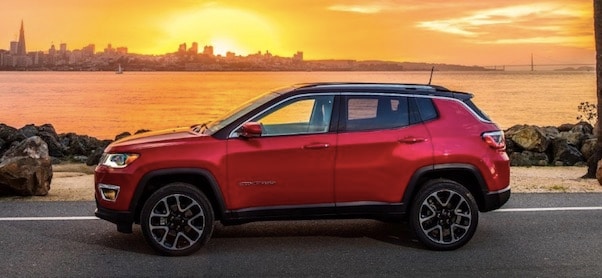 The Jeep Compass at our Huntington Beach area Jeep dealership is built with capability in mind, which means its up to the challenge when it comes to rough terrain, muddy trains, and just about anything else. But what about towing?
A lot of shoppers at our dealership are curious what they can tow with the Jeep Compass, and we're here to help! With a towing capacity of up to 2,000 lbs when properly equipped, the new Compass is ready to make your adventures that much bigger.
Can the Compass Tow My Outdoor Toys?
This depends on what sorts of activities you enjoy, but the short answer is yes! 2,000 lbs is plenty for towing a flat trailer with dirt bikes, ATVs, or other motorized vehicles. Be sure to check the wet weight before loading up, but you'll usually be fine with an ATV or a pair of motocross bikes.
Can the Compass Tow a Trailer?
This one depends heavily on the sort of trailer you have. A basic pop-up trailer often weighs in at 1,000 lbs or less, so you can get ready for your next camping adventure. Similarly, many cargo trailers for extra baggage have low weights and are good to go. A horse trailer, on the other hand, typically weighs well over a ton when loaded with horses and gear, so that's a no-go. Always consult the trailer weight before hitching up.
Can the Compass Tow a Boat?
Looking to get out on the water for a peaceful day of fishing? The Jeep Compass at our Huntington Beach area dealership has you covered, as 2,000 lbs is enough for many different smaller boats, including motorized vessels.
All told, a ton of towing capability--literally!--is enough to add plenty of adventure to your next weekend away. To see the Compass for yourself, come see us for a test drive! We invite you to contact us by calling (562) 426-5111 today.