Since coming into its own as a muscle car in the 1970s, the Dodge Challenger has grown into one of the most iconic models out on the road. It's constantly turning heads at our Los Angeles area Dodge dealership thanks to its unmistakable fastback style and unparalleled performance.
Of course, Dodge is never content to simply let things be; instead, the automaker is constantly striving to build on its foundations to create even more powerful and attractive vehicles. As they say, this domestic brand is far from domesticated.
Proof positive comes in the form of the 2018 Dodge Challenger Demon. While we can't guarantee you'll find this model on the streets anytime soon, it certainly proves the brand's commitment to unrivaled performance.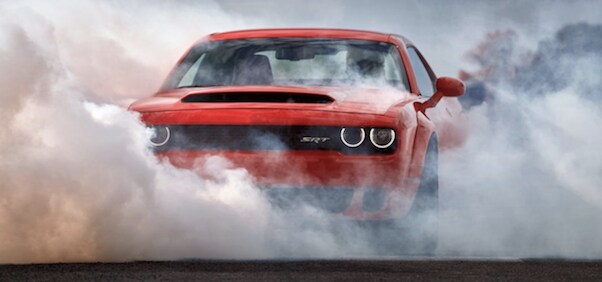 This beastly coupe is built around a Supercharged 6.2L HEMI® SRT Demon V8 engine and features a functional hood scoop, throwing things into high gear. In fact, this monstrous model has been breaking records left and right. The 2018 Challenger Demon offers the highest horsepower of any production car; it has the highest g-force of any production car; it was the first production car to do a wheelie; and it sports the fastest quarter mile and 0-60 MPH times of any production car.
Performance You Can Love Today
Don't worry if the 2018 Challenger Demon isn't available just yet, though. You can still seize the day behind the wheel of the 2017 Dodge Challenger here at our Los Angeles area dealership.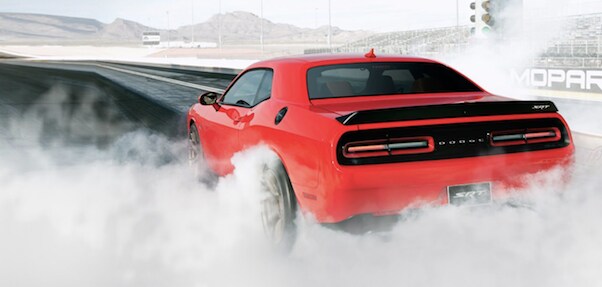 If the Demon's specifications have caught your attention, then chances are you'll also fall for the 2017 Challenger Hellcat. This rip roaring coupe shells out an earth-shattering 707 horsepower, putting the spirited performance that you crave right at your fingertips.
For more information on the entire Challenger lineup, or to schedule a test drive, be sure to contact us online or to call the Glenn E. Thomas Dodge Chrysler Jeep team directly at (562) 426-5111 today!