Many drivers who come to see us are looking for a vehicle to get them where they're going, plain and simple. The shoppers who visit our Los Angeles area RAM dealership searching for the right pickup, though, are different; they're looking for more.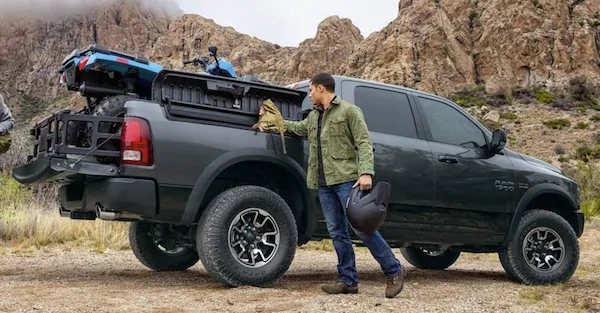 For pickup drivers, time spent on the road—or trail, or job site, or anywhere else—is all about doing more. Whether it's bringing more along for the ride, handling heavier loads than expected, or lending a hand when you weren't expecting to, having the keys to a RAM 1500 on your belt means you're always prepared. Plain and simple, owning a RAM truck is synonymous with embracing the big horn lifestyle.
Tackling Tough Tasks and Having Fun Along the Way
While drivers who are drawn to the 2017 RAM 1500 at our Los Angeles area dealership may be cut from the same cloth, they're far from cookie cutter shapes. The RAM lifestyle has many different facets, and what you do with your truck's capability is up to you.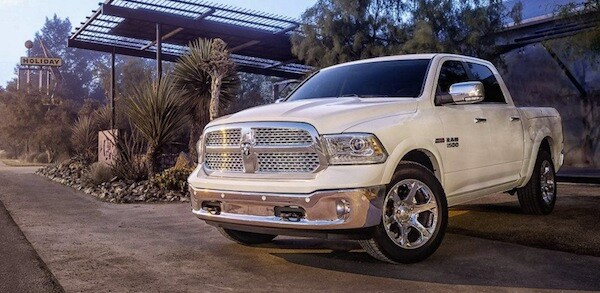 For many drivers, a pickup truck is all about work. From construction sites to farms to lumber yards, you're likely to spot the RAM emblem nearby when there's a job to be done. The same is true when one of your buddies gets his car stuck in a rut or decides it's time to move to a new home; you and your truck expect to get the call, and you don't mind lending a hand.
Of course, RAM has a fun side, too. When it's time for a breath of fresh air, your gear is right at home in the 2017 RAM 1500. Bikes? Sure thing. Kayaks? No problem. ATV, boat, or trailer? Yeah, those are covered. And don't worry about that buddy you helped move, either—he'll give you a call when it's time to throw a tailgate party.
Whatever you use it for, one thing about your RAM pickup is always true: it's got your back when the going gets tough. To learn more about all you can get done behind the wheel of the 2017 RAM 1500, or to schedule a test drive in this beastly pickup, be sure to contact us online or to call the Glenn E. Thomas Dodge Chrysler Jeep team directly at (888) 649-3798 today!