There's nothing better than sitting under the stars at night, surrounded by the beauty and wonders of nature. A little camping retreat is sometimes all you need to reset yourself, as you gaze upon the night sky. Huntington Beach Jeep drivers already have the most important camping essential in their Jeep vehicle. There's no better way to tackle the terrain and wilderness than in one of the Jeep Trail Rated vehicles.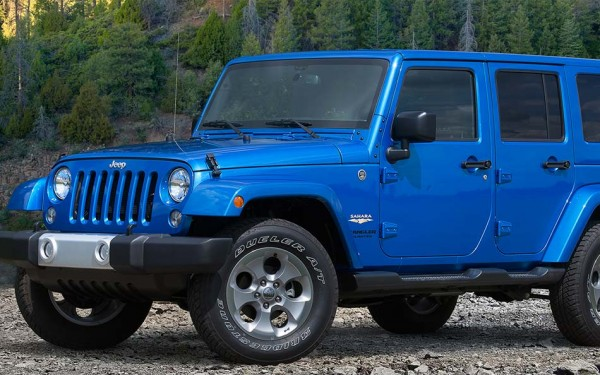 We want to make sure that you never have to go Man vs. Wild so we've compiled a short list of some camping tools that you'll need to outfit your Jeep. You'll be ready for anything and everything thrown your way!
Camp Nowhere
Sometimes you just have to get away, but before you do, stock up with some Jeep gear!
Adventure Multi-Tool
Camping is going to take you into the throws of nature, far off the beaten path. When it comes to this, you're going to have to have some ingenuity. Pick up an adventure multi-tool that includes a small and large blade, can opener, bottle opened with screwdriver, Phillips screwdriver, pliers, wire cutters, scissors, fishing saw, file, and small slotted screwdriver.
Compact Emergency Instant Fire Starter Key Fob
Starting a fire can be tricky, but it doesn't have to be. With this compact emergency instant fire starter, you'll have a magnesium dipstick striker with yarn that works like a matchstick and will last for more than 15,000 strikes.
Coleman 10'x10′ Instant Shelter
Our Huntington Beach area Jeep dealer understands that you enjoy roughing it, but you also want to be comfortable. Once you get to your favorite camping spot, set up camp with this 10′ x 10′ shelter. The setup is a breeze and you'll be kicking back and relaxing soon enough.
Burst Dual Output LED Flashlight
While the night sky may light up your camping adventures, it's going to get dark on your getaway. Well when it comes to finding your way around, this flashlight is perfect for multiple strengths and distances. It'll also come in handy for those spooky campfire stories that always spice up a night in the woods.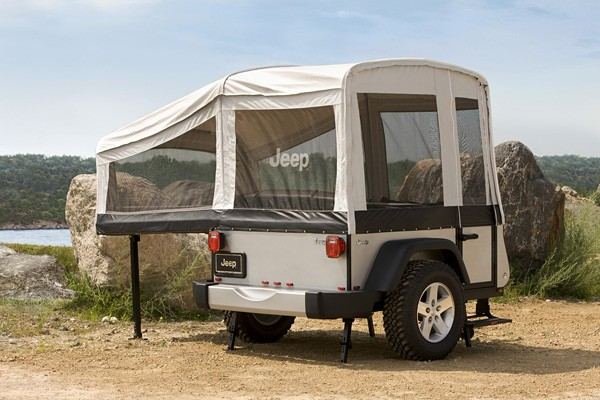 Jeep Off-Road Camper Trailer from Mopar®
You might have some extra gear to tow along with you when you're heading out for camping. Bring this rugged home away from home for a camping trip and enjoy some of the luxuries of your daily life out in the wilderness. Everyone likes to camp differently, so kick back in ultimate comfort with this.
If you have some summer camping to get to, we invite you to swing by our Huntington Beach area Jeep dealership to learn about all the gear offered to have you and your Jeep ruling the campsite. If you have any questions or concerns, feel free to give us a call at (562) 425-5111.