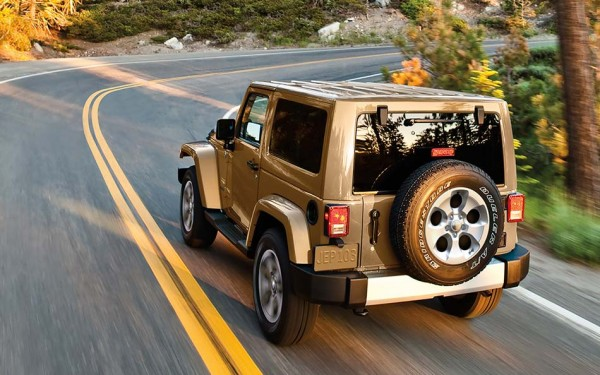 Here comes the sun.
There's nothing more majestic than cruising down the highway as the sun is rising or setting. The sky is set ablaze from the sun, setting a scene of pure beauty. With this breathtaking scene comes the issue of a compromised driver's view as a result of sun glare.
Right after the sunrise and leading up to a sunset the sun can shine directly into a driver's eyes. This leaves many motorists scrambling as they struggle to see the road. Traffic jams occur and in the worst-case scenario, it could lead to a collision. This doesn't have to be the case though and we'd like to help you prevent it. Our Huntington Beach area Jeep dealer has outlined these preventative steps to ensure that you don't get blinded by the light.
Throw Some Shade
Very rarely will visibility be absolutely perfect while driving, but if you make these minor adjustments you can minimize the effects of the sun. Huntington Beach Jeep drivers can put on their shades and cover up their eyes to drive further.
Invest in polarized sunglasses, as they can help reduce glare.
Utilize your sun visor because it can help block out the sun. 
Leave more following room as you always should. When the sun is in your eyes it can be hard to see what the car ahead of you is doing.
Drive with your headlights on to increase your visibility to other drivers.
Keep your windshield clean inside and out.
Check for cracks and pitting on your windshield.
Avoid storing papers or other items on the dashboard.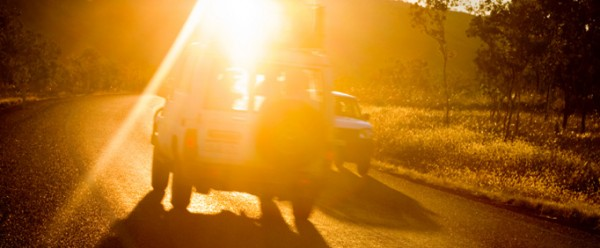 If you just run down this checklist and carry the necessary items you will be well prepared for hazardous rays. Of course if you do follow these steps and still find yourself having an issue the best way to remain safe is to use the lane markings to guide you on your trips.
We at Glenn E. Thomas, our Huntington Beach area Jeep dealer, always wants you to be safe out on the road. We invite you to come on in to our dealership to get some more helpful driving tips or to shop from our impressive inventory. For more information or any questions, feel free to give us a call at (562) 425-5111.