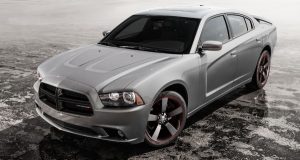 While many automakers focus on boosting their appeal within a particular demographic, Dodge has spent the past 100 years simply striving to make the best vehicles possible. By adhering to this simply philosophy, the automaker has been able to engineer a lineup of vehicles that catches the attention of just about any driver on the road.
The shoppers at our Huntington Beach area Dodge dealership include drivers of all ages, from experienced motorists to brand new drivers. An exciting bit of information, though, is that Dodge has been recognized as the most popular vehicle brand among younger drivers.
In addition to dominating sales in the 25-34 year old demographic, Dodge also holds the youngest average age for new car shoppers at 48.6 years. At Glenn E. Thomas Dodge Chrysler Jeep, we embrace this development and accredit it in great part to Dodge´s youthful and inventive spirit.
Spirited and Innovative Vehicles Define the Dodge Brand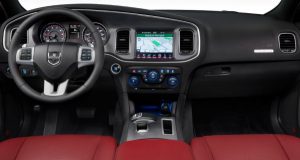 Among Dodge´s attractive 2014 lineup, drivers will find impressive options in many different segments. From the nimble compact design of the 2014 Dart to the rugged versatility of the 2014 Durango, it isn´t hard to see what draws young drivers to this exhilarating brand.
One of the most popular models among young drivers is the 2014 Dodge Charger, and it´s easy to see why when considering its powerful performance and commanding appearance. With an athletic stance and up to 370 horsepower when equipped with the available 5.7L HEMI V8, the 2014 Charger is built for a thrilling experience behind the wheel.
Of course, these models aren´t alone in delivering Dodge´s incredible energy to today´s drivers. From coupes and muscle cars to crossovers and SUVs, you´ll find a wealth of unique options on the lot at Glenn E. Thomas Dodge Chrysler Jeep.
For more information on the latest Dodge models, or to schedule a test drive, be sure to contact our Dodge dealer serving Huntington Beach online or to call our team directly at (888) 962-1873 today!